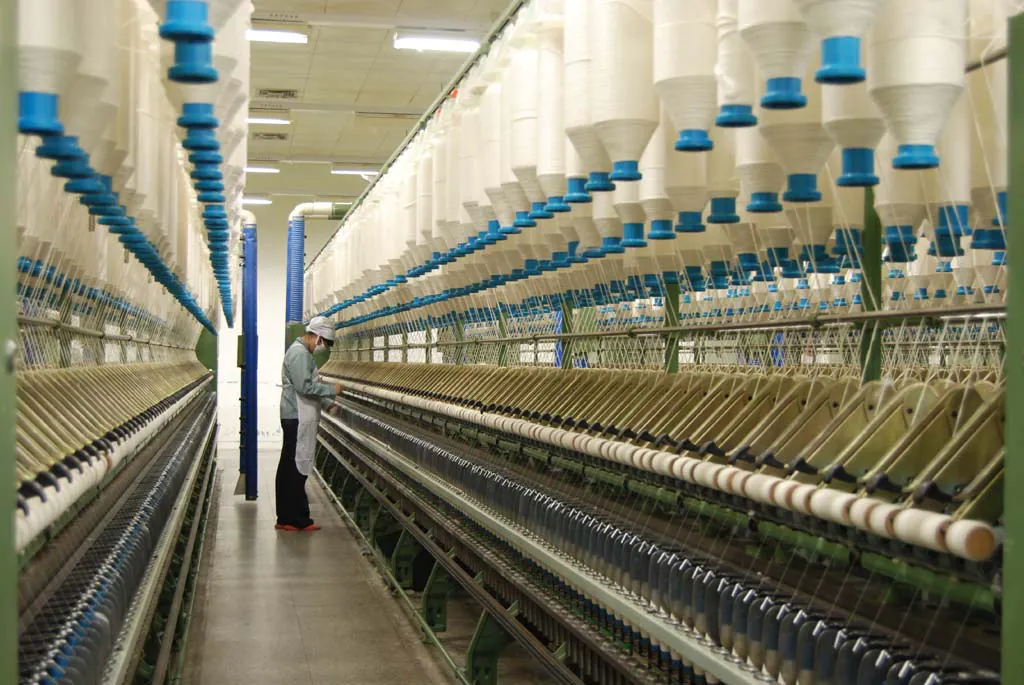 China is the largest producer and exporter of textiles and apparel in the world. While it has been suffering some setbacks in recent years, the country's textile industry is still going strong. There are many global and local factors affecting the future of textiles and apparel in the country, and many people are concerned that other countries will take over China's role in the market. But are things really as dire as they sound?
Textile industry in China: Overview
According to Research and Markets, the textile industry made up 7% of China's GDP in 2015. The country exported USD 11.53 billion worth of textiles that year, which was a decrease of 2.3%. This was mainly because of rising costs in the country.
The cost of labor in China has increased substantially, with wages doubling in the past five or six years. They are currently 2-5 times as high as those in India and other Southeast Asian countries. This is driving companies to move textile jobs from China to countries such as Bangladesh, Vietnam, and Pakistan. Vietnam has become one of the fastest-growing countries in the textile industry, with textile imports rising by an impressive 28.1% over the period of 2005-2012, and apparel exports increasing by 17%. The country's textile and apparel industry is expected to double its production by 2025, with apparel exports of USD 35 billion.
These changes caused China's textile exports to fall for the first time since 2009 and the global financial crisis. According to the China Chamber of Commerce in the Netherlands, exports fell by 5% in 2015, and were valued at USD 286.8 billion. Along the same lines, the country's imports from Vietnam rose 18%, to a total of USD 2.5 billion.
Impact and future prospects of China's textile industry
So how much will this affect China's economy and the global market? The numbers certainly look significant. However, many experts are of the opinion that things are not as dire as they might first appear. China still has an impressive amount of expertise in the industry, and a great deal of resources. The country is experienced in the textile industry, and has a great deal of infrastructure in place for it.
While textile and apparel exports have undoubtedly decreased, there is still an immense amount of domestic demand for these products. As of mid-2016, China had a population of over 1.37 billion people, making it a very substantial market. The export dependency ratio of the country's textile and apparel market was already as low as 17% in 2011, meaning the vast majority of the products manufactured in China have been consumed within the country for the past several years. A decline in exports therefore has a relatively small impact on the Chinese market. Additionally, despite this decline, the country is still responsible for over 40% of global textile and apparel exports.
As for the cost of labor, it is not necessarily a big enough factor to endanger the market to any great degree. While wages in China have risen for the past several years, the accompanying rise in unit price was insignificant. Textile and apparel costs in China are still some of the lowest in the world, as the country has excellent infrastructure and supply chain management, as well as high worker productivity. The country has had many years to improve and perfect its performance in this industry, and this provides it with significant advantages despite the rising cost of labor.
Changes and opportunities in the textile and apparel market in Asia are definitely something to keep an eye on. China's role in the market is changing, and other countries are becoming better suited to specific needs. However, China has many strengths in this industry, and still has much potential in the coming years.
Thousands of China's leading textile companies can be in your contact list if you register to join BizVibe today! Whether you are looking reliable suppliers, top textile manufacturers, wholesalers and potential customers in over 70 major countries, or finding out what your competitors are buying and which suppliers they're using, BizVibe can help you reach out to sales prospects and decision-makers in the textile industry across the globe.
Register for free now to build your own network of global textile companies on BizVibe
Read more:
China Is Still the King of Global Silk Market Despite the Recent Slowdown