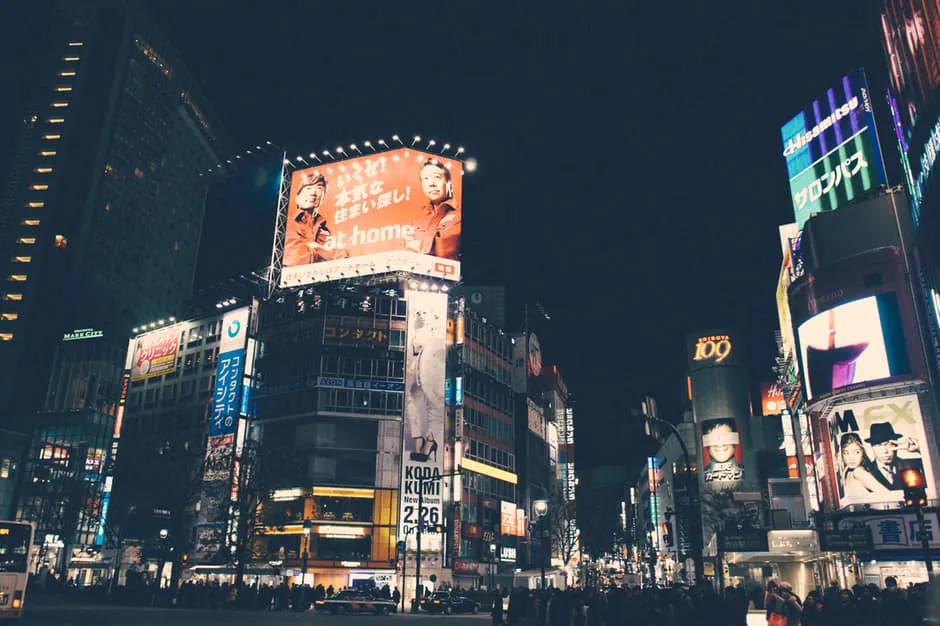 The e-commerce industry in Japan is well established. According to a report by the Ecommerce Foundation, as of 2015, 91% of the population was using the internet and 70% of Japanese adults were shopping from online stores. The number of people making purchases from international companies is rising, with the primary motivations being better availability and better conditions from those retailers than from local ones. Japan has one of the highest e-commerce turnovers in the world, behind only China and the US. This makes it an attractive market for online retailers.
Clothing is the most popular online product group, followed by IT, media and entertainment, and shoes and personal lifestyle. When it comes to ordering from abroad, the most popular products are books, CDs, DVDs, and video games. 27% of Japanese online consumers have bought these items from an international retailer, while 21% have bought cosmetics and 20% have bought fashion items. The most popular online retailers are Amazon and Rakuten.
While Japan has an aging population, which can be a challenge for the e-commerce industry, people aged 55 and above actually spend more time on the internet than any other age group in the country, so this demographic may be an opportunity rather than a problem that needs to be overcome.
Delivery and returns policies are important in this market. Because Japan is relatively small, geographically, consumers expect quick delivery. Companies shipping from outside the country will have a harder time working with these expectations. On the other hand, many online retailers have poor return policies and instructions, so focusing on this can provide an advantage over the competition. In terms of payment options, credit cards are by far the most popular, being used in 61% of online purchases in 2015. Bank transfers and cash were the other notable methods.
Mobile devices are popular and very frequently used in Japan. In fact, according to Criteo, as of Q2 2016 just over half of all e-retail transactions were made through mobile devices. This is the highest rate in the world, and the UK is the only other country where mobile sales have surpassed desktop ones. While a large percentage of Japanese websites are mobile-friendly, there is still room for improvement, and countries like Australia and South Korea are ahead of Japan in this respect. Since m-commerce is so widespread in the country, maintaining a mobile-friendly site is essential to success.
Japan is in a prime location in terms of retail, as it is close to large, important markets such as China and Korea. Its aging market may be a concern, because older consumers tend to be less comfortable with and trusting of e-retail. Given how much time this age segment spends on the internet, however, this may not be a substantial issue. Another factor to consider is that because internet penetration is already so high, there is little room for growth in the number of internet users. The growth of the Japanese e-commerce industry, while still positive, has been falling over the past few years. These are details to keep in mind when considering the market in this country.
Statistics
In 2015, 100.3 million people in Japan were using internet. With a total population of 126,958,000, that means 91% of people in the country are online. Out of this number, 76.9 million (over 75% of internet users) made purchases from online stores. Business-to-consumer revenue rose from $92.2 billion in 2013 to $114.4 billion in 2015. Average spending per e-shopper increased from $1272 to $1488.
The median age in Japan is 46.5 years, with the 25-54 age group making up 37.9% of the population in 2015, and the 55+ age group accounting for 39.3%. However, people in the latter age group spent an average of 19-20 hours online per month, which is higher than any of the others.
Amazon provides same-day shipping to almost 80% of Japanese shoppers, and next-day delivery to over 95%. This sets a high standard, and may make it difficult to meet consumer expectations. However, the country has an excellent logistics infrastructure — it is currently ranked 12th in the world according to the World Bank's Logistics Performance Index — making it an appealing country to distribute within.
Read more:
China Leads Global E-commerce Industry
E-shopping on the Rise in India and Around the World

3D Printing Technology: The Future of Textile Design?