2018 is shaping up to be a solid year for the top 10 Indonesian palm oil companies. With output expected to keep increasing, the palm oil industry in Indonesia already supplies about 62% of the world's palm oil production and accounts for 1.5 – 2.5% of the nation's GDP. With the rapid growth of production and exports, the businesses' reaping the most benefits are the most profitable palm oil companies in Indonesia. Palm oil production helps bring stability to the Indonesian government and its citizens because without major Indonesian palm oil companies' employing 3.7 million people and bringing in $14.4 billion in exports, the country's economic outlook may suffer. Palm oil production benefits the livelihood of many Indonesian citizens, especially when smallholder palm oil farmers derive 52% of the country's production.
---
See How BizVibe Helps Palm Oil Buyers and Suppliers Connect
---
Many importers rely on the top Indonesian palm oil companies for their product. Global palm oil production hit 58.8 million tonnes in 2017 and Indonesia is the top palm oil producing country in the world. With production potentially stepping up to 62.88 million tonnes, it's no wonder international companies are turning to Indonesia for their global trade interests in the palm oil market.
It's time-consuming to sift through the 39,000 global palm oil companies, so BizVibe has made it easier for you. We've compiled a list of the top 10 Indonesian palm oil companies in 2017, based on revenues.
Meet BizVibe's top 10 Indonesian palm oil companies in 2017, assessed by their annual revenues
Cargill
The top palm oil producing company in Indonesia is Cargill, a global corporation with many palm oil plantations and a headquarters in Jakarta, Indonesia. Their revenue topped $107 billion in 2016 with a forecast of $110 billion at the end of 2017. The business began in 1974 and now employs over 190,000 employees to work the 41,000 hectares of palm oil plantations in Indonesia. Employees also work with 14,000 plasma farmers to teach sustainable palm oil farming practices like improving quality of harvests, improving land use and promoting safe and efficient work practices.
Wilmar International
This is an international company based out of Singapore and is the largest producer of palm oil in the world. Wilmar International owns 242,403 hectares of palm oil plantations in Malaysia and Indonesia, with 65% of that land in Indonesia. Wilmar International is applauded by Greenpeace for their efforts to becoming a more sustainable palm oil company by adopting a "No Deforestation, No Peat Land, No Exploitation Policy" in 2014. The company's reported revenue in 2016 was over $41 billion. In terms of production, Wilmar is leading the way for the top 10 Indonesian palm oil companies in this list.
PT Salim Ivomas Pratama Tbk
Salim Ivomas Pratama Tbk, or SIMP, owns 20 palm oil plantations in Indonesia. The company raked in $14.53B in 2016 and produced 956,000 tonnes of crude palm oil (CPO) that same year. SIMP owns 246,055 hectares of palm oil plantation land and boasts a 6.7% return on equity. This company promises to uphold strict environmental guidelines in order to prove themselves as sustainable producers of palm oil. SIMP vows to practice a zero burning policy for land clearing as well as to maintain biodiversity.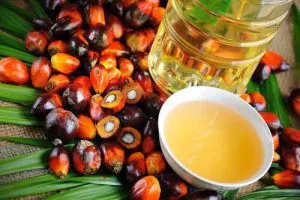 Astra Agro Lestari Tbk PT
Based in Indonesia, Astra-Agro has called this country home for the past 30 years — this company is a regular in most lists comprising of the top 10 Indonesian palm oil companies. They own 297,011 hectares of palm oil plantations and collaborate with 51,709 oil palm smallholders organized in 2,396 farmer groups. To remain a sustainable palm oil producer, Astra-Agro implemented the Corporate Social Responsibility (CSR) program that contributes to improving the community and environment in Indonesia. In 2016 the company produced 3.73 million tonnes of FFB (fresh fruit bunches), a slight drop from 2015, which is attributed to the 2015 dry season. In 2016 they posted a revenue of just over $14.12B.
PT SMART Tbk
This company is based in Indonesia but is a subsidy under the major agricultural corporation, Golden Agri Resources. Golden Agri posted a revenue of $7.21B in 2016, up from $6.51B in 2015. PT SMART Tbk owns 138,000 hectares of palm oil plantation land, including smallholder oil palm farmers, and operates 16 mills in Indonesia. They are currently in the midst of developing new palm oil seeds that will potentially increase palm oil yields to more than 10 tonnes of crude palm oil per hectare per year from the current capability of about 7.5-8 tonnes per hectare per year under optimal conditions.
---
Must Read: Top 5 Palm Oil Producing Countries and Making Sustainability a Key Focus in 2017
---
Tunas Baru Lampung Tbk
This company does not solely focus on palm oil production, yet Tunas Baru Lampung Tbk is a world leader in crude palm oil, serving large companies like Nestle and Unilever.  The company posted a revenue of over $6.5B in 2016, in part to its palm oil output as well as to its vegetable oil, coconut oil, and sugar production. This company's output is a major reason they made it onto the list of top 10 Indonesian palm oil companies for 2017.
PT Dharma Satya Nusantara Tbk
Dharma Satya Nusantara is an agri-business that focuses on palm oil production in Indonesia. In the first half of 2017, they planted 90,300 hectares of oil palms and are already reporting a revenue of over $4.1B — up 44.3% from 2016. Dharma Satya owns 7 palm oil mills that produce 450 tonnes per hour, as well as own one kernel crushing plant with an output of 200 tonnes of palm kernel oil per day. Like other palm oil companies, Dharma Satya focuses on sustainability. They set strict "zero-burning" rules in their preparation areas and "zero waste" procedures in the recycling process.
---
Must Read: Global Palm Oil Industry Overview: Indonesia is in Lead
---
PT PP London Sumatra Indonesia Tbk
London Sumatra Indonesia Tbk, also known as Lonsum, manages 114,461 hectares of land in Indonesia for their agri-business, which includes palm oil plantations. They own 38 company estates and 24 smallholder estates. Lonsum's reported revenue trailing twelve months (TTM), that ended in June of 2017, was $351.1 million. In 2016 London Sumatra Indonesia Tbk planted 94,600 hectares of oil palms and produced 384,535 tonnes of crude palm oil.
PT Socfin Indonesia
PT Socfin Indonesia (Socfindo) is a subsidiary of the Socfin Group, with 38,737 hectares of cultivated land and a total of 9 palm oil plantations in Indonesia. Socfindo's 2016 revenue was $29.7 million, with palm oil production totaling 360,885 tonnes including 20,798 tonnes from smallholder oil palm farmers. This company is currently marketing their superior palm oil seed, Socfindo DxP, to other palm oil corporations. More than 550 million grains of Socfindo DxP have been planted on over 2.8 million hectares of plantation land in Indonesia and abroad.
---
You May Also Like: Top 10 Pharmaceutical Companies in Singapore
---
Asian Agri
Asian Agri is one the leading Indonesian palm oil companies in 2017, specializing in the production of crude oil (CPO). The company employs about 25,000 people, making it one of Indonesia's largest businesses. Their R&D Center in Tebing Tinggi is world renowned for advancing technology in the industry to new heights.
The palm oil industry may be under pressure to get things rights by environmental groups and foreign governments, but these top palm oil companies are doing their best to pave the way towards sustainability. Large corporations like Nestle, Unilever, and General Mills all utilize palm oil from these major suppliers, with both sustainability and quality in mind. Start sourcing from the top 10 Indonesian palm oil companies just like Nestle and GM, by utilizing BizVibe's free B2B networking platform.
How BizVibe Can Help
Are you conducting research to discover who your competitors are buying from and what suppliers they're using? Or maybe you're looking for your own reliable suppliers, quality manufacturers, top wholesalers and potential customers. Easily network with over 39,000 leading palm oil companies in over 70 countries on BizVibe, any of which can be added to your contact list immediately if you join for free today. No matter what your professional goals are, BizVibe can help you reach them by introducing you to key industry players and decision-makers across the globe. Sign up for free today.
Complete list of palm oil companies in Indonesia
---
Related to the Palm Oil Industry in Indonesia
Top Company: PT Dharma Satya Nusantara Tbk
Top Company: PT. Perkebunan Nusantara VI
Related Industry: Philippines Coconut Oil Producers
Related Industry: Olive Oil Producers in Spain
You May Also Enjoy Reading:
 The Top 10 Solar Panel Manufacturers in India (2018)
Top 10 Steel Companies in India (2018)
Top 10 Laptop Brands in the World
---