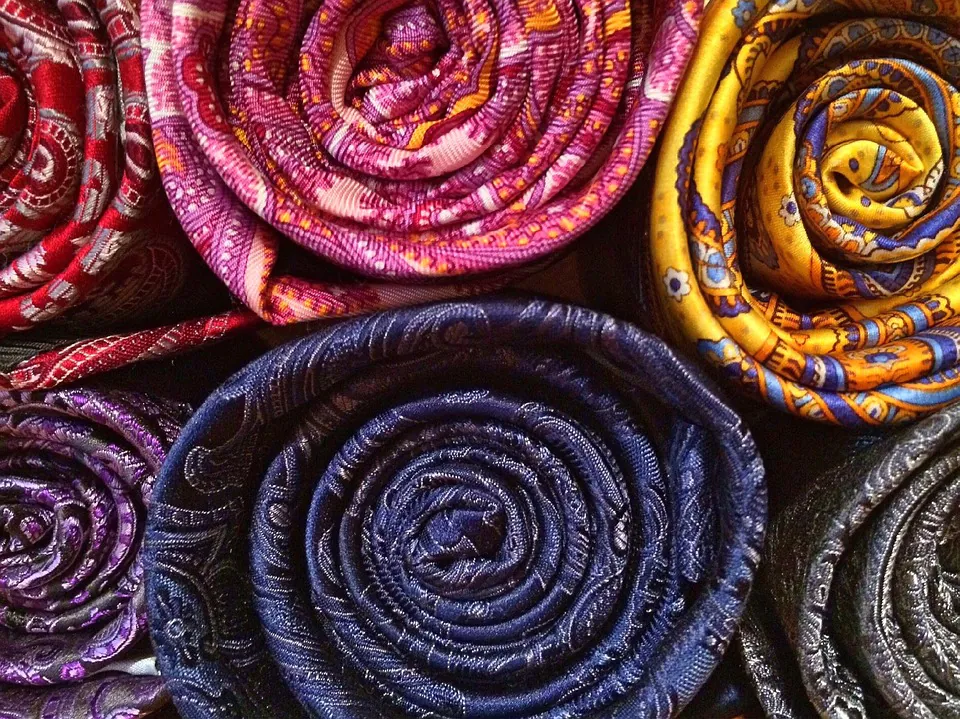 Vietnam's resilient silk industry will likely undergo rapid modernization and advancement in the coming years, moving away from tradition while still remaining a core part of the country's culture and history.
Vietnam is the sixth leading silk producing country in the world, producing approximately 450 metric tonnes of silk in 2015. Vietnam produces significantly less silk than the world's leading silk producing country, China, which produced approximately 170,000 metric tonnes of silk in 2015, and the second leading country, India, which produced more than 28,000 metric tonnes.
There are two main silk-producing regions in Vietnam: Ha Dong and Bao Loc. Ha Dong is an urban district in the city of Hanoi that has many small silk factories, workshops, and shops. The most well-known silk producing village in this district, Van Phuc, produces more than 2 million meters of silk annually. Bao Loc is a city in Lam Dong Province and is considered to be the "capital" of silk production in Vietnam. Bao Loc is home to many large silk producing factories and private workshops. Some estimates say that more than 80% of Vietnam's silk production will come from Lam Dong Province in the future.
In certain villages and regions in Vietnam, silk making was almost entirely abandoned between 2004 and 2014 due to an inability to compete with Chinese silk. Many farmers were forced to leave their silk fields and find other sources of income; others opted to sell their silkworms for profit instead of using them for silk production. However, a number of initiatives ensured that sericulture in these silk-producing areas was not lost. For example, in 2015, the Millennium Development Goal Fund provided over 200 silk-producing households in rural Vietnam with a high-yielding variety of mulberry that produces trees and leaves that are twice as large as traditional varieties. This allowed these farmers to have a consistent and high quality food supply for their silkworms, ensuring that they were able to produce enough silk to support their families and businesses.
In Duy Trihn, a 400-year-old silk producing village in Quang Nam Province, the village's council launched an initiative that gave families in need a three-year land tax exemption and a mulberry subsidy of USD 2.2 cents per square meter. Sericulture in Vietnam has also been able to survive periods of significant calamity and instability, including the Second World War and the Vietnam War.
Though the quantity of silk being produced in Vietnam has declined by 100 metric tonnes from 2010, the future of silk production in Vietnam looks promising, with new innovations and technologies on the horizon. Silk production is expected to move away from traditional methods in many areas in favour of high-tech and high-production technologies.
In mid-2016, Kraig Biocraft Laboratories, Inc., a biotechnology company based in Michigan, US that develops genetically-engineered spider silk fibre technologies, formed a subsidiary with a governmental entity in Vietnam to produce and develop the company's silk technologies and products. The company also intends to open a hybrid silk research and production operation in Vietnam, bringing new technologies and production methods to the country and creating jobs for locals.
Silk products from Vietnam find consumers in the domestic market and are also heavily exported to foreign countries including the US, Japan, and Korea. The US is Vietnam's main export partner, with approximately 20% of Vietnam's exports going to the US annually. Additionally, the US is the biggest market for textiles from Vietnam, including Vietnamese silk, and is the largest importer of silk products globally. Vietnam had exported over USD 10 billion worth of textiles and garments to the US by the end of 2015.
Due to the growing competition in both global and domestic markets, businesses are using networking websites like BizVibe's textile industry section to find quality business partners. So whether you are looking for importers, exporters or manufactures there is a place for you to start on BizVibe.