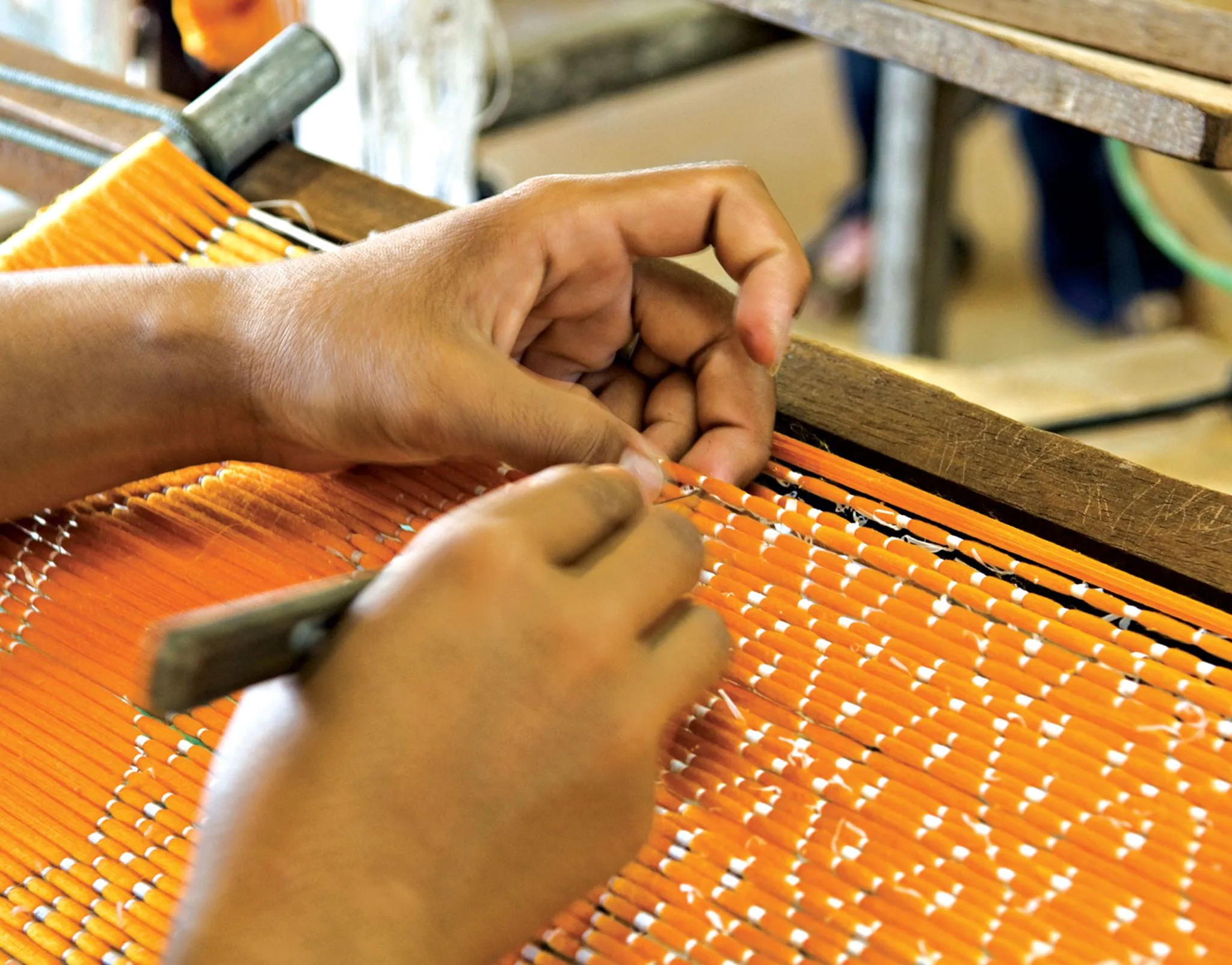 The apparel industry in Cambodia is now one of the largest foreign exchange generators for the country's economy. The export-oriented textile and apparel production accounts for over 16% of Cambodia's total GDP with employment of nearly 45% of nation's manufacturing labour force, while textile and apparel exports comprise 85% of Cambodia's total exports, according to the Garment Manufacturers Association in Cambodia (GMAC).
In 2015, The Cambodian textile and apparel industry achieved a 7% rise in exports. This growth rate is among the highest recorded on the Asian continent. The World Bank reports that apparel and footwear exports from Cambodia reached a value of $6.3 billion in 2015, compared to $5.8 billion a year earlier. It was a 7.6% increase that was cheered by the whole industry after a smaller growth rate recorded in the first six months, though still below the 9.6% growth recorded between 2013 and 2014. Footwear by itself posted a 21.8% rise, with $538 million worth of goods exported. The EU remained Cambodia's largest export market, with $2.42 billion worth of textile and apparel products being exported to the EU in 2015. The USA is the country's second largest exporting market, its imports of Cambodian apparel being reportedly worth $1.6 billion in the same year.
Cambodia's exports of apparel and footwear products continued to grow in the first quarter of 2016, with garment exports rising by 14.7% to $1,605 million while footwear exports increased by 12.9% to  $168 million. According to the export statistics of the General Department of Customs and Excise (GDCE), the total first quarter exports of the apparel and footwear sector reached $1.8 billion, representing 14.5% growth over the same period of 2015. The European Union (EU) continued to represent the largest market for Cambodia's apparel and footwear exports, which imported 45% of the total apparel and footwear exports in the first quarter of 2016. The US market accounted for 24% over this same period, with the remaining 31% shipped to other markets, mainly Canada and Japan.
Over the decades, Cambodia's textile and apparel industry has always been urged to increase workers' low minimum wages. The garment and footwear sector employed nearly 630,000 workers by the early 2016, increasing 5.3% from same period of 2015. Cambodia's minimum wage increased to $140 from January 01, 2016, while the latest government announcement suggests that the country will raise the minimum monthly wage of workers in its crucial textiles and footwear industry to $153 from 2017.
However, as workers in Cambodia's apparel sector have seen their average monthly wage and real wage continue to increase, the price paid for by Cambodian key buyers showed mix signs over this period, with prices of garment imported by US buyers falling by 0.4% in the first quarter of 2016, compared to the same quarter of 2015. At the same time, prices of apparel imported by EU buyers increased by 0.7% during this same period.
Meanwhile, the Cambodian government also worries that if the minimum wage is set to raise every year, their textile and apparel industry may face new challenges, because Investors may leave to find cheaper markets. For example, the new figure of minimum wage in Cambodia's textile and apparel sector is more the double the $64 minimum wage for apparel workers in Bangladesh, which is currently the world's second largest textile exporters.
Thousands of Cambodia's leading textile companies can be in your contact list if you register to join BizVibe today! Whether you are looking reliable suppliers, top textile manufacturers, wholesalers and potential customers in over 90 major countries, or finding out what your competitors are buying and which suppliers they're using, BizVibe can help you reach out to sales prospects and decision-makers in the textile industry across the globe.
Register for free now to build your own network of global textile companies on BizVibe