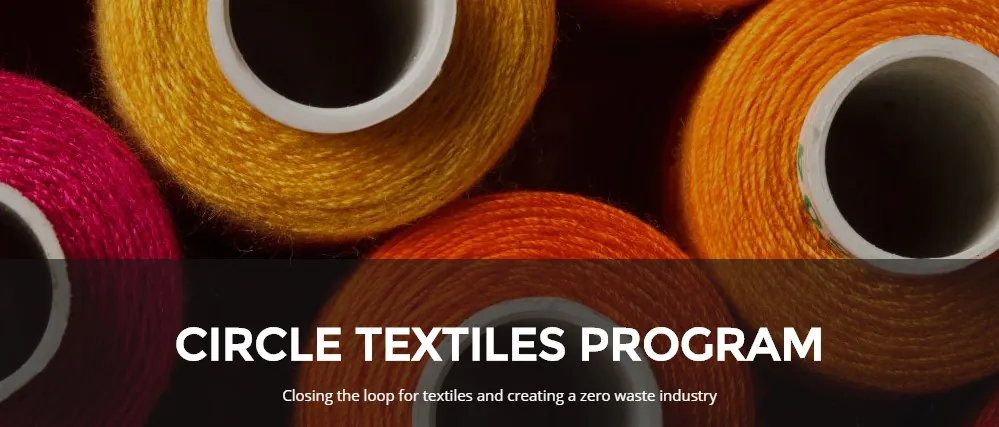 A Dutch initiative, the Circle Textile Program aims to transform the textile industry into a 'zero-waste' industry by addressing all the loopholes around post-consumer textiles. This program has been conceived on the basic premise that after the oil industry, it is the fashion industry which is the most polluting industry in the world. The present pattern of a fast-fashion model of production and consumption of textile has resulted in high volumes of textile waste, with very little if any waste-management solutions.
It is this lacuna that the Circles Textile Program aims to tackle by plugging the loops in the fibers, fabric and textile products industries. Launched in 2014, the program aims to develop tools and improvise on the existing ones, to develop and create a commercially viable and scalable model for dealing with the pre and post production lacuna. One such tool is Circle Fashion – an interactive platform which provides a circularity scan to various brands, from both a strategic as well as environmental perspective. It also offers reasonable recycling scenarios for capturing value from textile waste.
The other projects under the Circle Textiles Program are Fibersort and Circle Market. While Fibersort is a machine for separating huge volumes of mixed post-consumer textiles waste; the Circle Market is an online platform for the recovery, reuse, and resale of textiles. These two projects have gained an immense amount of popularity among companies seeking a safe and clean way to dispose of their unused materials. At present Circle Market is a pilot program, and the insights gained from it will help build a foolproof process which can be implemented in other industries and sectors in the future. The circular business model analysis is another major area of focus of the Circle Textiles Program. A typical circular business model inspires textile companies to identify opportunities and develop business models based on circular principles. This way the Circle Textiles Program is encouraging the recovery, reuse and resale of textiles and turning the global textile industry into a zero waste one.
Recently, the C&A Foundation committed 250,000 euros ($278,000) to expand the Circle Textiles Program so that the task of closing the loop-holes in the textile industry can be fast-tracked. This grant will not only boost the on-going projects of the company but also helps its latest tool named Circle Fashion. Brands like Volcom, Speedo USA, H&M, and Levi Strauss too have joined this initiative of closed-loop strategies for textiles. For instance, Volcom has announced the release of its first collection of women's swimwear featuring recycled materials, for spring 2017; while H&M recently launched womenswear collection made from recycled fabrics gathered from its in-store garment-collection program.
In a matter of few years, several other major brands will switch to the closed-loop strategies for textiles and gradually transform the textile industry into a zero-waste industry.
Thousands of world's leading textile companies can be in your contact list if you register to join BizVibe today! Whether you are looking reliable suppliers, top textile manufacturers, wholesalers and potential customers in over 90 major countries, or finding out what your competitors are buying and which suppliers they're using, BizVibe can help you reach out to sales prospects and decision-makers in the textile industry across the globe.
Register for free now to build your own network of global textile companies on BizVibe