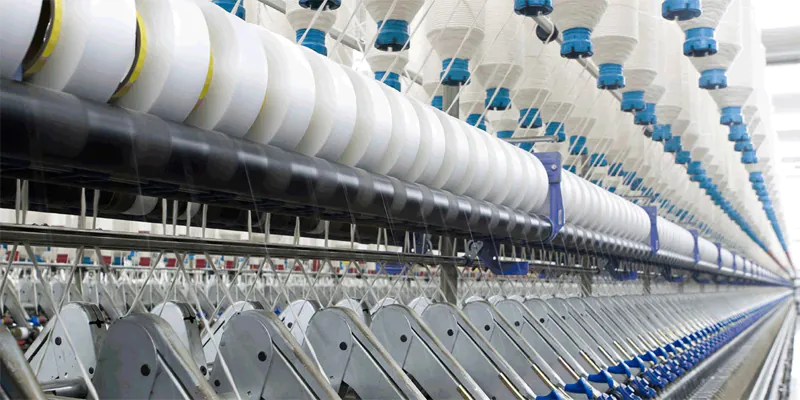 Several large Chinese companies have decided to invest in Ethiopia's textile and apparel industry this year, half of which are in the textile and garment industry. The Ethiopian Investment Commission (EIC) has increased its efforts to attract foreign direct investment (FDI) to the country to compensate for a slight decrease in investments during the first six months of the fiscal year. The EIC is currently targeting large companies that can create jobs quickly, which has attracted organizations like Jiangsu Sunshine Group. That company is planning to invest nearly USD 1 billion in Ethiopia.
Ethiopia is becoming popular with textile and garment manufacturers
Despite the decline in FDI, which was USD 1.2 billion in the first half of this fiscal year, down from USD 1.5 billion the same time last year, Ethiopia is still one of the fastest-growing countries in Africa. The International Monetary Fund predicts that the country's economy will grow by 7.5% this year, driven by its low wages, infrastructure developments, and government support for investors. The EIC's FDI target for the full fiscal year is USD 3.5 billion.
Over 100 foreign investors have expressed interest in Ethiopia over the past few months, with 71 of them being from China. Wages in China have doubled over the past 6 years, and are currently 2-5 times higher than those in India and other Southeast Asian countries. In 2015, the country's textile exports fell for the first time since 2009. With factors such as these prompting organizations to begin moving their manufacturing operations to other countries, Ethiopia is becoming an attractive destination, especially considering that its new initiatives are so favorable to textile companies. Indian investors have also shown a strong interest in the country.
Unrest prompts caution from investors, but not withdrawal
Ethiopia has faced unrest in the states of Oromia and Amhara over the past year, resulting in damage to several businesses, including some owned by foreign investors. Despite this, none of these investors have chosen to withdraw from the country, though they may be more cautious in their actions for the time being. To compensate for the damages, the Ethiopian government has so far paid out USD 4.4 million to foreign and domestic companies affected by the unrest, and plans to pay more in the future. It is also offering tax relief to affected companies.
Despite the difficulties presented by protests in the country and slightly lower investments than the previous year, Ethiopia's efforts to attract new business are looking effective. With interest from 124 foreign investors so far, the country has considerable opportunity for growth, and the textile and garment industries will be substantial contributors.
Thousands of Ethiopia's leading textile companies can be in your contact list if you join BizVibe today! Whether you are looking for reliable suppliers, top textile manufacturers, wholesalers and potential customers in over 70 major countries, or benchmarking what your competitors are buying and which suppliers they're using, BizVibe can help you connect with sales prospects in the textile industry across the globe.
Register for free now to build your own network of global textile companies on BizVibe