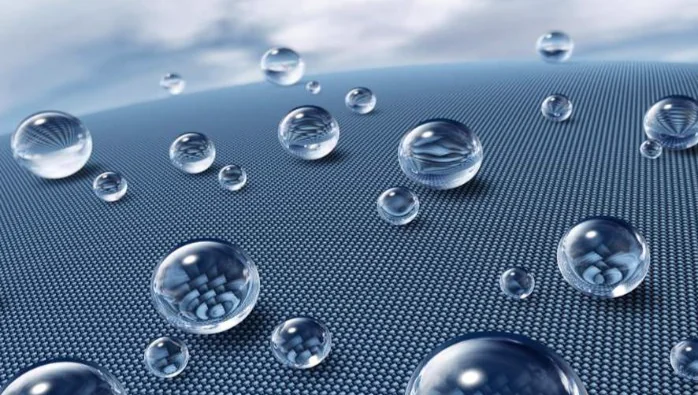 Technical textiles in India will soon be given the most government support among all the segments of country's textile and fabric industry, according the upcoming national textiles policy. The new policy came after the market report showed that India's technical textile industry is one of the fastest-growing sectors in the country, and it is expected to grow by over 20% annually to reach total USD 30 billion by the year 2020.
The global technical textile market is already set for growth, Union textiles minister Smriti Irani said "There's a need to collaborate with companies from various countries like Japan and Germany to boost technical textile in India. There is potential for huge growth in geotextiles and agrotextiles, which would also benefit farmers in the country."
Over the recent years technical textiles, referring to those textile materials and products used specifically for their technical performance and functionalities, have become increasingly popular in India's textile industry. The demand for technical textile products such as medical textiles (Medtech), specialty and industrial fabrics, protective textiles (Protech), and agricultural textiles (Agrotech) is booming, mainly driven by the other fast-growing industries like automotive, construction, healthcare, infrastructure, and oil and petroleum.
According to the report from the International Administration, currently around 9% of the world's total consumption of technical textiles comes from India. As one of the biggest technical textile markets in the world, India's market share in the global technical textile sector is projected to increase from USD $11.6 billion in 2013 to USD $26 billion by 2017, while the US and the EU will remain the top trading partners of India's technical textiles industry.
However, today's technical textile industry in India is still commodity-based and is not very research and development intensive. Therefore, unlike others of India's world-renowned textile products such as non-woven fabrics, knit, cotton, original yarn, and silk, technical textile in India is still an import-intensive product. Many products, like medical textile, protective fabric, and webbing, are being imported to a huge extent.
This is why the Indian government has been pushing new policies and strategies to shift the industrial priority from conventional textile products to technical textiles. Some major policies for supporting the domestic technical textile sector include: (Source: Indian Ministry of Textile)
Reduced customs duties on imported technical textile machinery
Investment promotion programs to support technical textiles manufacturers
Market development support for both international and domestic technical textile markets
Custom duty free for raw material used in technical textile manufacturing
Introducing restructured technology upgrade fund.
Establishment of 8 Centres of Excellence (CoEs), and integrated Textile Parks
To continue to support the development of the technical textile sector in India, the Ministry of Textiles has launched the Scheme for Promoting the Usage of Agrotextiles in North East Region with an investment of over INR 55 crores, while another Scheme for Promoting the Usage of Geotextiles with a financial outlay of INR 427 crores is in the pipeline.
Due to the growing competition in both global and domestic markets, businesses are using networking websites like BizVibe's textile industry section to find quality business partners. So whether you are looking for importers, exporters, or manufactures there is a place for you to start on BizVibe.