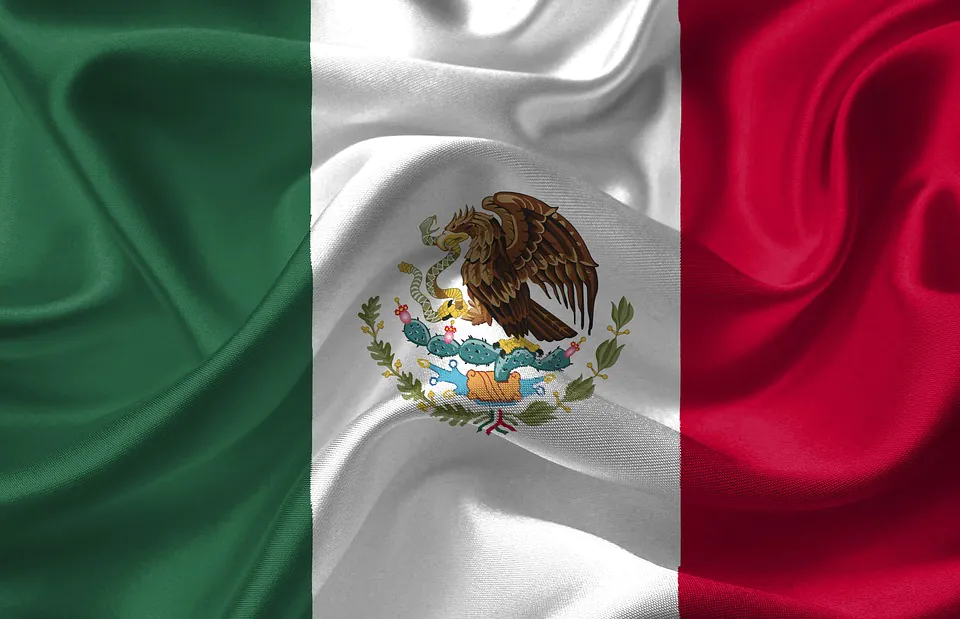 Mexico's textiles and apparel industry have a long and rich history: textile manufacturing in some form has existed in Mexico since at least 1400 BCE. Over the last few years, the prospects for the Mexican textile and apparel industry have looked promising. Textile production processes in Mexico have become more advanced and efficient, and the industry as a whole has embraced innovation and versatility, introducing high-tech and protective textiles on a wide scale.
At the end of 2015, the Mexican government introduced a program to further strengthen the textile and apparel industry. The program protects the industry from counterfeit products and smuggling from Asia, and aims to provide financial support to small- and medium-sized textile businesses, which make up most (about 85%) of the industry. Many Mexican textile businesses and factories have a reputation for being safe for workers, both in terms of physical safety and labour relations. The comparably low wages in the country and its proximity to the United States have made Mexico a popular location to outsource business. Currently, Mexico's textile and apparel industry employs 20-25% of the country's population. Mexico produces and exports more textile inputs than it does constructed textiles and clothing, but there is demand for print fabric, embroidery, and traditional Mexican textiles.
Despite these developments, as inauguration day in the United States just finished, the industry's road to further success faces a 2,000 mile long barricade: the impending presidency of Donald Trump. Trump's presidency is expected by many to have a negative effect on the production of textiles—and overall industrial production—in Mexico. Amongst other things, the new President wants to re-negotiate or repeal NAFTA, has proposed tariffs of up to 35% on Mexican exports to the United States, and, of course, has generated a lot of discussion about his intention to build a massive border fence between the two countries.
Many in the textile industry are worried—and rightfully so. The majority of Donald Trump's trade policies and ideas (especially regarding NAFTA) do not bode well for many of Mexico's industries, including the textile industry. Over 80% of all of Mexico's exports, including the majority of textile and apparel exports, go to the United States. As president, it will be easy for Trump to almost immediately restrict trade with Mexico, making the textile industry's future murky and unpredictable.
However, all is not lost for Mexico. What Trump actually will do for trade and relations between Mexico and the US is, at present, not entirely clear, and it is even less clear whether or not he will actually be able to go through with everything he has proposed (that 2,000 mile border fence, for example, would require extensive environmental studies and legal consultation before construction could begin, and would be so expensive to build that Trump will not be able to do it without congressional authorization). In any case, despite the changes that the new president will bring, Mexico has ways to weather the storm.
Losing Mexico as a trading partner—its top export partner for textiles, in fact—would ultimately be detrimental to the US in terms of money and jobs: it exports more textile products to Mexico than Mexico does to the United States. In 2015, the US exported USD 6.5 billion worth of textiles and apparel to Mexico, while Mexico exported USD 4.5 billion to the US. Additionally, while a trade war is ultimately not ideal, experts have suggested that Mexico may impose its own tariffs on American imports in retaliation as it did to almost 100 American products in 2009, in response to the US banning Mexican trucks from its roads to prioritize the jobs of American truck drivers.
Reportedly, Mexico has already been taking steps to strengthen its economy, lessen its reliance on textile trade with the US, and strengthen existing relationships with other trade partners. It has the opportunity to import necessary textile materials and machinery from India instead, which is looking for non-traditional avenues of trade due to fierce competition from Vietnam and Bangladesh. Trade between Mexico and India has been increasing at an average of 30% per year. Mexico has also begun to import raw material from China for textile production instead of the US due to reduced costs. Canada and Colombia also import significant amounts of textile and apparel products from Mexico.
Predictions for the Mexican textile and apparel industry cannot be made with great certainty until Trump officially takes office on January 20th and starts putting his proposed plans into action—but the Trump presidency does not mean the end for the industry at all. Mexico is preparing for what the next four (or perhaps eight) years will bring, and is expected to persevere.
Thousands of Mexico's leading textile companies can be in your contact list if you register to join BizVibe today! Whether you are looking reliable suppliers, top textile manufacturers, wholesalers and potential customers in over 90 major countries, or finding out what your competitors are buying and which suppliers they're using, BizVibe can help you reach out to sales prospects and decision-makers in the textile industry across the globe.
Register for free now to build your own network of global textile companies on BizVibe