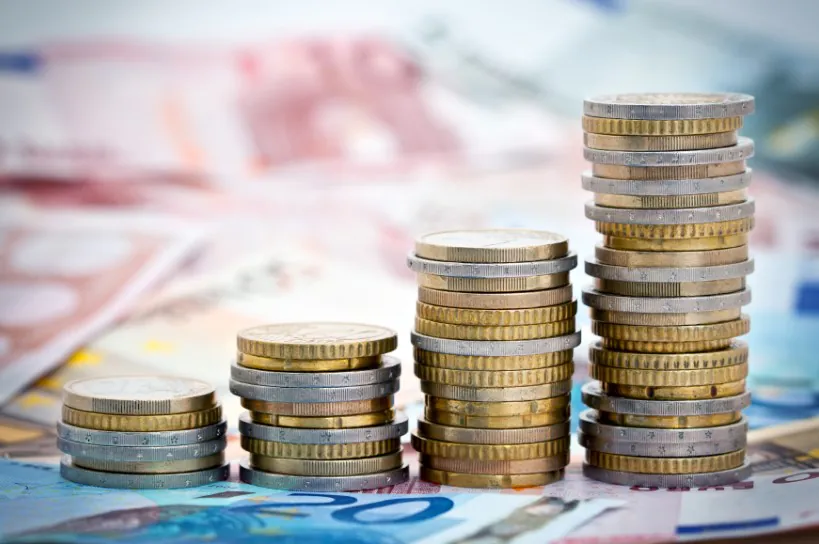 Asia is undoubtedly the largest textile and apparel supplier in the global market, with China leading the way over the last 30 years. Asia's dominating position in the global textile and apparel market is mainly caused by its low production costs and especially low labour costs. However, with the dynamics of textile and apparel manufacturing changing globally, minimum wages in textile and apparel industries across Asian countries have also seen dramatic changes from 2015 to 2016.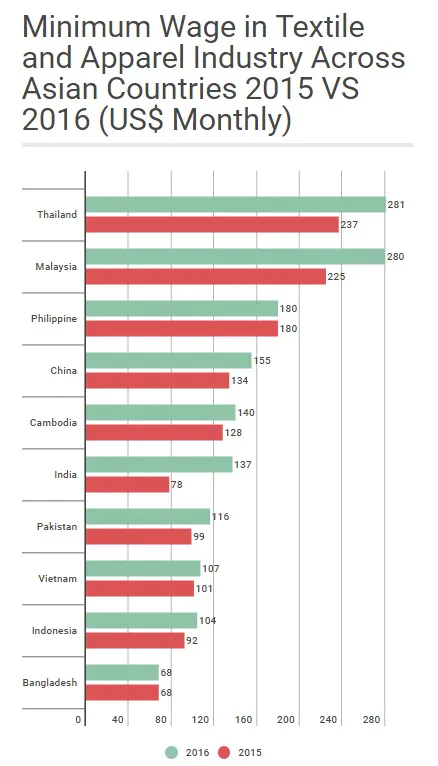 The key reasons for the minimum wage increases is due to economical and humanitarian causes. For example, the minimum wage for textile workers in Cambodia increased to $140 from 1 January 2016, mainly pushed by labour unions to improve workers low living standards, while India increased its textile minimum wages in 2016 to be in aligned with nation's inflation rate and consumer price index.
Data from the China Chamber of Commerce for Importer and Exporter of Textiles and Apparel (CCCT) also shows that the increasing minimum wage for textile workers in China is currently almost twice as high as the minimum wage in Philippine or Indonesia, triggering concerns that China may lose its position as textile and apparel industry leader in the world. But the analysts from BizVibe believe that the current labour cost in China is not necessarily a big enough factor to endanger its global dominance, thanks to its massive demand of domestic market, excellent infrastructure and supply chain management, as well as high industrial productivity.
Minimum wage increases across Asia's textile and apparel industry seems to be a good improvement for workers' living standards. However, it may also have negative effect on the nation's textile sector. For example, the Cambodian government worries that the country's increasing minimum wage, which is already more than double the minimum wage for apparel workers in Bangladesh, will drive investors away when sourcing the textile and apparel products.
On contrary, Myanmar has the lowest monthly minimum wage in textile sector of all ASEAN countries, with workers being paid a minimum of nearly $67 a month for a six-day work week. The low wages, combined with a vast workforce and low production costs, are attracting more and more international companies to outsource their garment and textile factories to Myanmar.
Thousands of the world's leading textile companies can be in your contact list if you join BizVibe today! Whether you are looking for reliable suppliers, top textile manufacturers, wholesalers and potential customers in over 70 major countries, or benchmarking what your competitors are buying and which suppliers they're using, BizVibe can help you connect with sales prospects in the textile industry across the globe.
Register for free now to build your own network of global textile companies on BizVibe