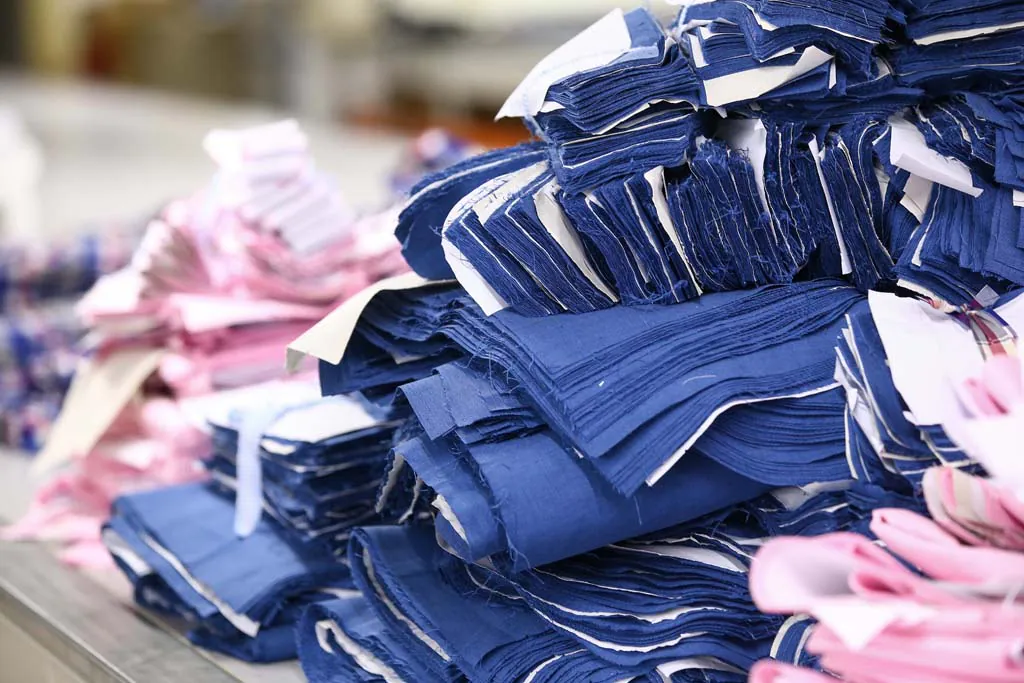 Worldwide, consumers are buying and disposing of almost five times as much clothing as they did 25 years ago. More than 10.5 million tons of clothing ends up in landfills every year—in New York City alone, clothing and textiles account for more than 6% of all garbage.
Textile pollution is a serious problem around the world. According to some estimates, the textile industry is the second-largest polluter next to oil. Luckily, there are more and more new and innovative textile recycling methods and ways to reduce textile waste that are gaining prominence around the globe and providing a great benefit to our planet.
Born-again clothing
The most common way to combat textile waste is to donate used clothing. Countless charities and thrift stores collect donated clothing for re-sale or distribution, and almost half of used clothing gets worn again.
However, not all clothing is suitable to be re-worn. This clothing can be shredded, ground down, and then reprocessed to create new products. Textile recycling can extract virgin, raw materials out of the clothing and repurpose them in new fibres and textiles.
Evrnu, a Seattle-based textile recycling company, turns discarded cotton clothing into pulp, and then turns that pulp into high-quality fibres that are ready to be made into new clothes. Evrnu claims that their process uses very few raw materials, and uses 98% less water than virgin cotton production. The process is almost entirely waste free. In 2016, Evrnu partnered with Levi Strauss & Co. to produce jeans made from this process that are of the same quality as a traditional pair of Levi's.
Clothing as fuel
Using used clothing as fuel may seem far-fetched, but it's quickly becoming a reality. Jeplan, a Japanese recycling company whose name is short for Japan Environment Planning, is pioneering a method that will allow cotton fibre to be extracted from used clothing and textiles during a fermentation process and then converted to fuel. According to Jeplan, one ton of used clothing can generate approximately 700 liters of bioethanol.
Jeplan is currently working with Japan Airlines and Tokyo's Green Earth Institute in order to use their process to make fuel for Japan Airlines' planes. Jeplan has already partnered with more than twelve companies in Japan to collect clothing for this purpose. Trial flights are set to begin in 2020, and Japan Airlines is hopeful that a commercial flight plant will be established by 2030.
Clothing made from alternative materials
An effective way to reduce waste from traditional textiles is to reduce the number of traditional textiles being wasted—that is, to use clothing made from unconventional and recyclable materials. Clothing made from reusable, recyclable, or bio-degradable materials is becoming more prevalent in the market as concern for environmental longevity grows. Clothing made from non-traditional materials—be it plastic, plant fibres, or newspaper—reduces textile waste as well as waste in general.
Rothy's, a California-based footwear and apparel company, sells shoes that are made from recycled plastic bottles. The shoes' outsoles, insoles, and packaging are all carbon-free. Rothy's first strips the polyethylene terephthalate (PET) bottles they use to make their shoes of any caps and labels. Then, the bottles are 'hot washed' and processed into a filament fibre. This yarn-like fibre is then knitted using Rothy's 3D-knitting machine. These shoes are fully recyclable—they won't sit in a landfill when the wearer is done with them. They can be sent directly back to the company, which has established a recycling program to eliminate improper disposal and needless waste.
Thousands of world's leading textile companies can be in your contact list if you register to join BizVibe today! Whether you are looking reliable suppliers, top textile manufacturers, wholesalers and potential customers in over 70 major countries, or finding out what your competitors are buying and which suppliers they're using, BizVibe can help you reach out to sales prospects and decision-makers in the textile industry across the globe.
Register for free now to build your own network of global textile companies on BizVibe