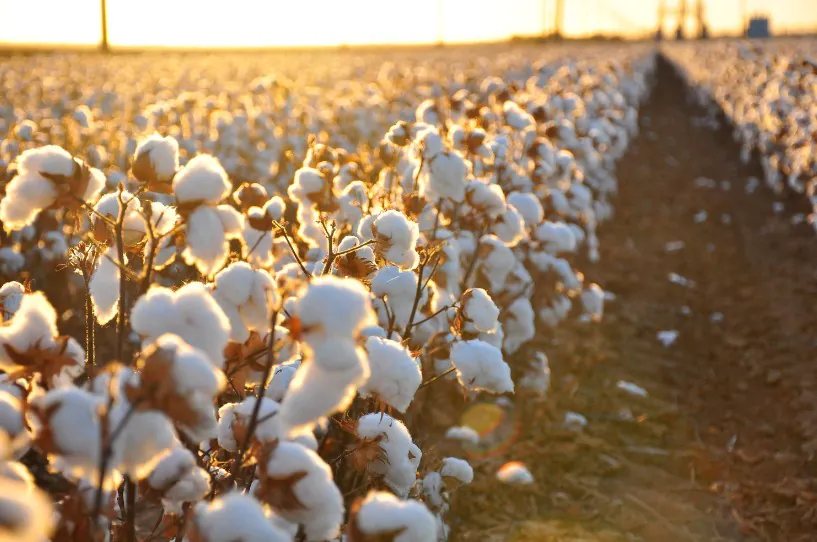 Egyptian cotton has just become the centre of a massive scandal that has shaken the global textile and fabric industry. The scandal has caused some major American bedding sheets retailers, such as Walmart, Bath & Beyond, and Target, to pull huge amounts of their sheet products off the shelves after discovering that their bedding sheet supplier – Welspun India, one of the biggest textile manufacturers in the world – had sold them falsely-labelled Egyptian cotton products.
Over the decades, Egyptian cotton has been renowned across the globe for being used to make luxurious bedding products and clothes, thanks to its superior quality and delicate touch compared to other cottons. Labelling a cotton product "Egyptian cotton" certainly makes it a higher-end product with higher selling price, and that's where Welspun got itself into big trouble.
As one of the top textile manufacturers in India which sells its textile products in over 50 countries and generates over $871.4 million revenues every year, Welspun's company market value has dropped over $740 million and the company is now facing serious consumer lawsuits after an investigation by major international retailer Target showed that over 750,000 bedding sheets and pillow cases that Welspun labelled as 100% Egyptian Cotton were all fake, according to Bloomberg.
While consumers, retailers and textile manufacturers around world are condemning the credibility of Welspun, another fact might just have been brought to the world's attention: there isn't that much Egyptian cotton anymore.
Many industrial experts believe that the decreasing supply of Egyptian-grown cotton in the global market might be one of the main reasons that lead to this Welspun scandal. The truth is, Egyptian cotton production has been on a continuing decline over the last decade, due to the drop of the global cotton price and the removal of the Egyptian government's cash subsidies to support local farmers.
According the latest report from US Department of Agriculture, Egypt is forecasted to produce an all-time low of 160,000 bales of cotton in 2016/17: that's a drop of over 53% from the previous year's production of 320,000 bales and a decrease of nearly 83% from ten years ago.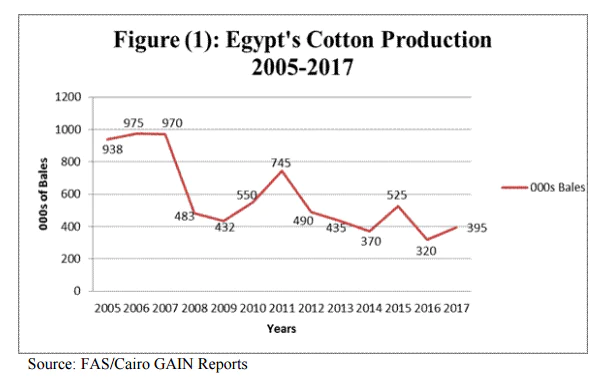 The rapid decrease in Egyptian cotton production comes after the filed survey shows a dramatic plunge in planted area to only 50,000 hectares in 2015/16, down by 50% from a year ago, and this plunge is even more shocking when comparing to the planted area of 400,000 hectares in the 1990s. Meanwhile, as farmers are also worrying about planting cotton without the government's support to market the crop, many of them have already replaced their cotton fields with rice.
The big fall in Egyptian cotton production has affected Egypt's cotton trades as well, as the export of Egypt's cotton lint is expected to have 120,000 bales in 2016/17, downward of 20% from last year's 150,000 bales. To compensate for the drop in Egypt's cotton production, cotton imports are projected to reach 530,000 bales this year, up by 18% from last year's 450,000 bales.
On the other hand, the global consumer preference has shifted from higher-end fabrics that use longer staple cotton varieties to short and medium staple cotton such as denim, t-shirts and jeans. The overall demand for Egyptian cotton and other longer stable textiles is also in decline, and currently represents only 2.5% of total world textile and fabric consumption.
However, experts from the International Cotton Advisory Committee argue that the Egyptian cotton's production downward should not deny the fact that there is still a high demand in the international market. If Egyptian cotton production increases, the global market still have the ability to absorb it.
Due to the growing competition in the global cotton market, businesses are using networking websites like BizVibe's fabrics and textiles industry section to find quality business partners. So whether you are looking for importers, exporters or manufactures there is a place for you to start on BizVibe.