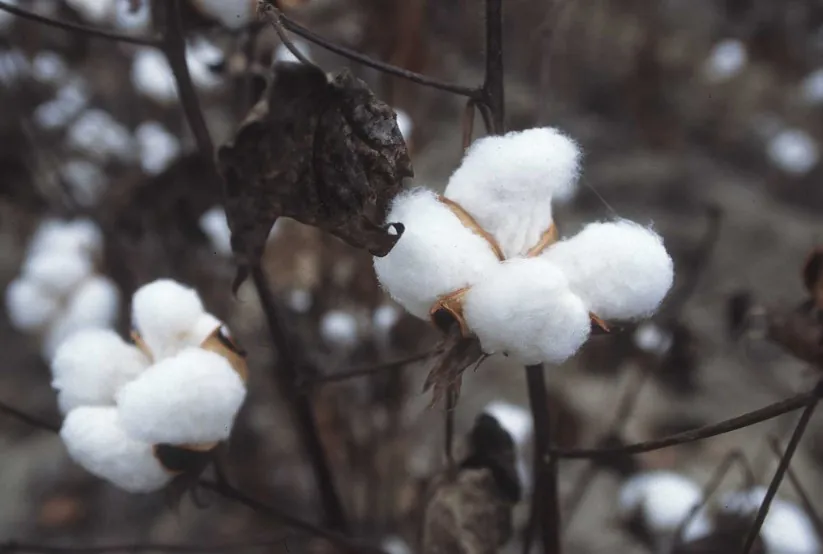 With growing concerns over sustainability and pollution globally, more organizations are beginning to turn to organic cotton when manufacturing textiles. Conventional cotton uses a very high amount of dangerous pesticides, and also requires a great deal of water. While organic cotton is more costly, it has a much smaller environmental impact. Additionally, as more people are beginning to factor in sustainability when buying clothing and other products, using organic cotton can give companies an edge over their competitors.
Currently only a small percentage of the global cotton market is organic, as it takes time to convert a traditional farm to an organic one, and production is more expensive. But there are many benefits to producing organic cotton, and not just to the health of the environment. It also impacts the wellbeing of the farmers and other nearby people.
Chemical use and other dangers
Growing conventional cotton uses a disproportionately high amount of chemicals. While cotton uses less than 3% of cultivated land, it accounts for around 11% of global pesticide sales. Many of these pesticides are harmful to people, sometimes even in very small amounts. This can endanger the health of farmers and other people nearby, especially in places where there are fewer laws around health and safety, and less education about how to use these chemicals properly. Heavy use of chemicals can also damage the soil, and reduce future yields.
Aside from avoiding harmful chemicals, organic cotton production has several other benefits as well. It requires less water and less energy, and creates less CO2. Textile Exchange, a global nonprofit organization concerned with the sustainability of the textile industry, reports that 112,488 metric tons of organic cotton fiber was produced in the 2014/15 year. This created potential savings of 218 billion liters of water, 288.7 million kilowatts of energy, and 92.5 million kilograms of CO2 emissions. It also meant that about 315,030 kilograms less of pesticides and 40.9 million kilograms less of chemical fertilizers were used than if the cotton was grown in the traditional way.
A look at the organic cotton market
The global organic cotton market was worth $15.76 billion in 2014/15 and shows stable growth, according to Textile Exchange. While cotton prices had been declining for several years, they began to pick up again in 2016, when consumption exceed production for the first time in 6 years. This bodes well for the cotton market as a whole, and therefore for organic cotton as well.
There are still some factors hindering the adoption of organic cotton, however. Some countries have less demand for it than others, and some countries face disincentives despite the demand being present. In some areas there are other crops that are more lucrative or reliable than cotton, encouraging farmers to abandon it in favor of better-paying options. Additionally, in some markets organic cotton does not fetch a much higher price than conventional cotton, and given the extra effort and expense involved in producing it, farmers may decide it is not worth their while.
Despite these challenges, the growing concerns and laws around environmental sustainability and health will have a positive effect on the demand for organic cotton. Consumers also are increasingly looking for responsible practices and are becoming more willing to pay for organic products. With cotton demand and prices on the rise once more, the future is looking bright for this market.
Thousands of world's leading textile and apparel companies can be in your contact list if you register to join BizVibe today! Whether you are looking reliable suppliers, top textile manufacturers, wholesalers and potential customers in over 70 major countries, or finding out what your competitors are buying and which suppliers they're using, BizVibe can help you reach out to sales prospects and decision-makers in the textile industry across the globe.
Register for free now to build your own network of global textile companies on BizVibe