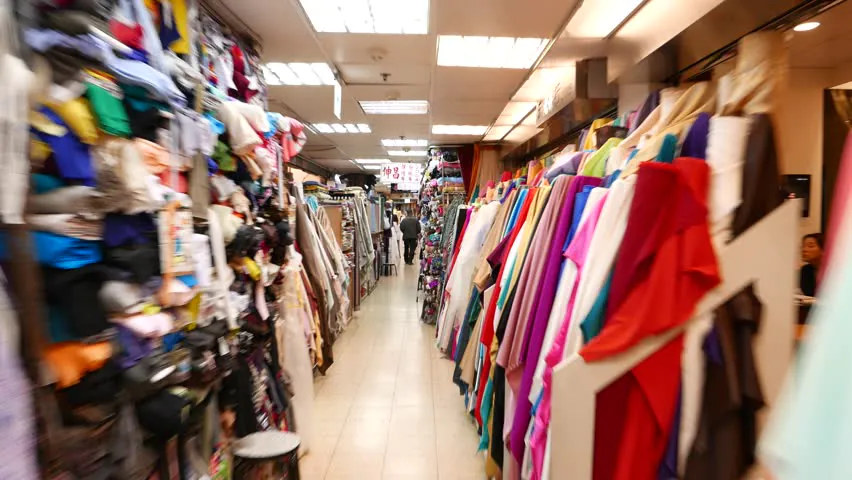 The textile industry in Taiwan has witnessed significant growth in recent years since its original establishment in the 1950s. After over 60 years of development, the textile industry in Taiwan has transformed from mass production to a more innovative and value-added integrated product chain. Today, the island is the world's 7th largest textiles exporter and 31st clothing exporter, according to the WTO. It also one of the world's leading producers of functional and technical textiles.
Taiwan's textile Industry overview
According to statistics from Taiwan government, currently there are over 4,300 textiles manufactures in Taiwan, with employment of over 140,000 people. In 2015, Taiwan's textile and apparel industry reached a value of $13 billion, of which 95% was textile output and 5% was clothing. Nearly 78% of Taiwan's total textile and apparel production is exported every year.
Textile and apparel products made in Taiwan are also gaining more and more shares in the global market. In 2015, Taiwan's textile exports reached a value of $10.8 billion, while the import value reached $3.46 billion, achieving a trade surplus of $7.34 billion. This was also the third largest trade surplus among all of Taiwan's major industrial sectors, making the textile sector one of the most important foreign exchange earners in Taiwan's export-oriented economy.
Among all of the export textile products from Taiwan, fabric was the top export item, representing 68% of all of Taiwan's textile exports in 2015. Yarn products ranked second with an export value of $1.6 billion and accounted for 15% of all textile exports. The ASEAN countries and mainland China are the two largest exporting destinations for Taiwan's textile products, with export values of $3.92 billion and $2.9 billion, respectively. Together they accounted for 63% of Taiwan's total textile exports.
When it comes to imports, $1.81 billion worth of readymade apparel and accessories was the top import category in 2015, accounting for 52% of Taiwan's total textile imports. The largest textile supplier for Taiwan was mainland China, representing 44% of the total imports valued at $1.5 billion. Nearly 60% of products from mainland China were apparel and accessories. Other major import sources in 2015 included Vietnam (apparel and accessories), the US (cotton), Japan (fabrics), and Indonesia (apparel and accessories).
Taiwan's textile industry prospects
To continue the trend and increase the competitiveness of Taiwan's textile industry, the sector has planned to focus on product differentiation, as well as innovative-driven and value-added products in the international and domestic market. There has been a major increase in value for 'Made-in-Taiwan' textiles. R&D and advanced technology will be given more attention in the sector.
The Taiwanese government has also set up new policies for the textile industry, aiming to develop Taiwan's functional and technical textiles as well as a fashion design centre in the Asia-Pacific region. Initiatives have been undertaken to transform the industry from MIT (Made In Taiwan) to DIT (Design In Taiwan) and BIT (Brand In Taiwan), with the hope to increase the industry's production value to $22.3 billion in 2020.
Thousands of Taiwan's leading textile companies can be in your contact list if you join BizVibe today! Whether you are looking for reliable suppliers, top textile manufacturers, wholesalers and potential customers in over 70 major countries, or benchmarking what your competitors are buying and which suppliers they're using, BizVibe can help you connect with sales prospects in the textile industry across the globe.
Register for free now to build your own network of global textile companies on BizVibe