Virtual reality applications have been embraced by many established retailers in the global apparel market. The technology is known to ease shopping experience and is trending in the market. Many brands have invested significantly to develop their online presence. These efforts are primarily focused on making e-commerce websites to approach consumers directly. It thereby eliminates the need for third-party distribution and improves the profit margin of vendors. The majority of brands are enjoying significant growth online and revenues in this category accounted for 24% of the overall sales of premium denim. This trend is expected to accelerate the growth of the premium denim market during the forecast period.
Many retailers, including Dior and Topshop, have adopted the technology to enhance the shopping experience and effectively engage consumers. Virtual reality application in apparel retailing helps consumers for trying clothes virtually. The selected clothes can be placed on the individual's body to check fitting and other attributes. The technology saves considerable time for today's time-pressed consumers, as they no longer have to try products in person or wait in queues. The technology can also be employed in online platforms, which are overtaking the sales of brick and mortar stores in some regions.
The following are a few such virtual reality technologies employed by apparel vendors.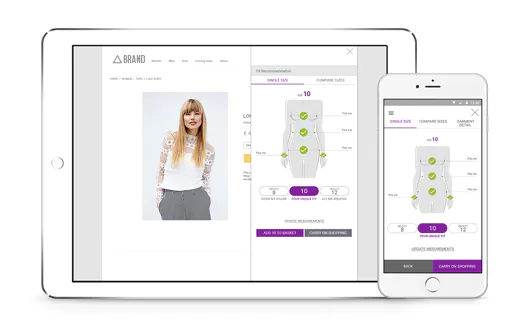 Fits.me's technology helps online shoppers to visualize how a product or apparel would look on them by taking into account their individual body measurements. Hugo Boss, Adidas, and Nicole Farhi are a few prominent acceptors of this technology. The virtual fitting rooms have also solved the barrier for the online purchase of inconvenience and also the cost of returning an unsuitable product.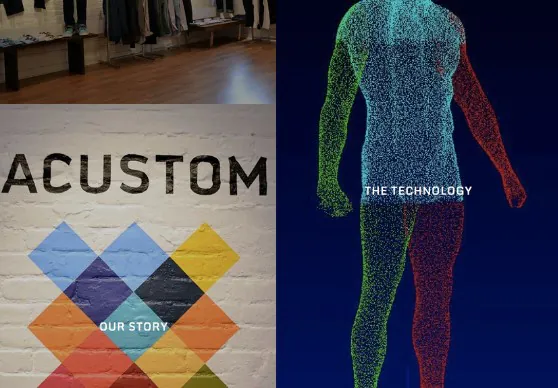 Acustom Apparel is a US based startup that offers digital bespoke menswear. It creates a digital profile for the entire body shape from 200,000 data points using an in-store scanner. This whole process takes less than 15 minutes, which is less than the time which taken for trying clothes physically.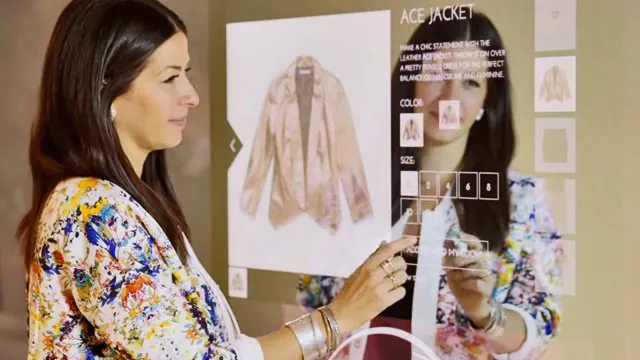 Nordstrom has enabled fitting rooms with rolling out full-length mirror-cum-interactive screen in two of its stores. This technology was designed by eBay, and this allows the customers to browse through items and read product reviews online. It also features a barcode scanner to check in-store availability of the product and allows the buyers place requests for items to be brought to the fitting room.
Thousands of the world's leading textile companies can be in your contact list if you join BizVibe today! Whether you are looking for reliable suppliers, top textile manufacturers, wholesalers and potential customers in over 70 major countries, or benchmarking what your competitors are buying and which suppliers they're using, BizVibe can help you connect with sales prospects in the textile industry across the globe.
Register for free now to build your own network of global textile companies on BizVibe