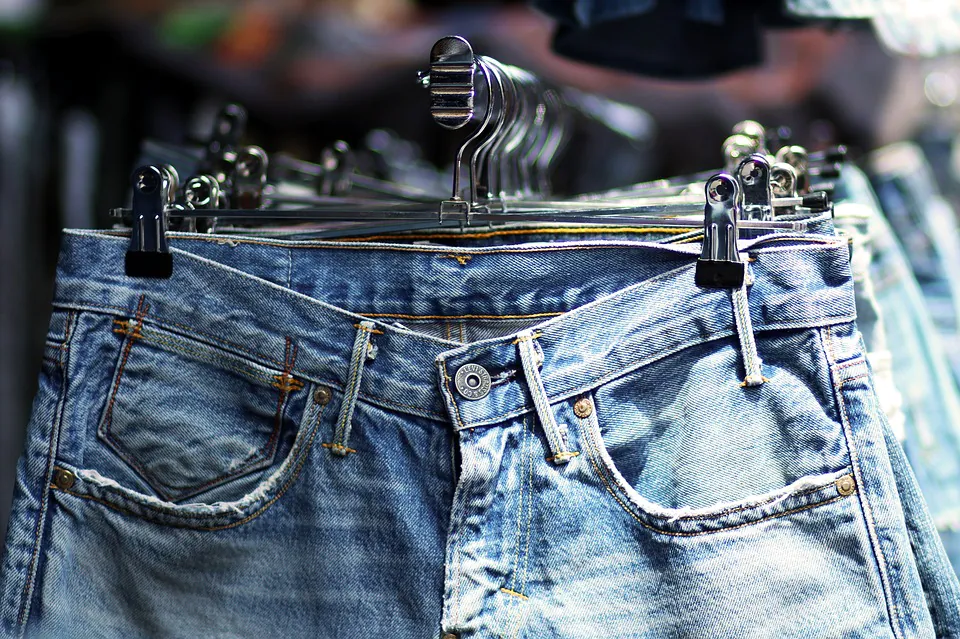 Though today they can be found throughout shopping malls and stockpiled in our drawers, jeans once were much less common and served a more specific purpose. Without the American Gold Rush, denim jeans as we know them might not even exist today.
Though the early history of blue jeans is somewhat foggy, what historians do know is that when weavers in Nimes, France, attempted to reproduce a popular corduroy fabric of their Italian counterparts, they instead—in a happy accident—ended up creating what we know today as denim. In fact, the word 'denim' is thought to be derived from the French "de Nimes", meaning "from Nimes". Nimes denim wasn't used for pants at this time; instead, it was typically made into smocks and overalls. Denim was much coarser, more expensive, and was considered to be more resilient and of a higher quality than common corduroy and dungaree fabrics.
Denim's next great advancement came in the 1850s when Levi Strauss headed to San Francisco, California, to try and take advantage of the American Gold Rush and establish a Western branch of his family's dry goods business. Soon he found a business partner in Jacob Davis, a tailor who frequented Strauss's store, and together they began to develop and sell clothing that was reinforced with rivets for use in mining and other forms of manual labour. After much experimentation, they decided that the best quality clothing they produced was made from denim—and so, the earliest form of denim jeans was born. The two patented their creation in 1873, mass production began soon after, and the Levi Strauss & Co. company began to flourish as an apparel business. Jeans got their blue colour from natural indigo dye; originally, they were available in both brown and blue, but due to the popularity of blue jeans the brown variant was discontinued in a short period of time.
Jeans were brought into the mainstream much later—until the late 1950s and early 1960s, denim jeans were largely considered work pants and were still heavily used in mining and related professions. In North America, jeans were popularized as part of everyday wear and fashion by movie stars such as James Dean when they wore them both on- and off-screen. The popularity of jeans for both men and women soared due to celebrity influence, and production significantly increased in the US and Canada. Somewhat ironically, denim jeans did not catch on in France, denim's country of origin, until after they spread across America. Today, jeans are still majorly used by manual labourers and workers in France, though they are also a staple in French casual fashion.
Jeans have become popular worldwide with countless variants—jeggings and boyfriend jeans, for example—as well as different styles, washes, and shades, and have evolved from essential workwear to common and affordable causal or office attire. The next step in the evolution of jeans and other denim products is making their production and the resulting waste more environmentally friendly, inexpensive, and efficient.
Thousands of world's leading textile and apparel companies can be in your contact list if you register to join BizVibe today! Whether you are looking reliable suppliers, top textile manufacturers, wholesalers and potential customers in over 70 major countries, or finding out what your competitors are buying and which suppliers they're using, BizVibe can help you reach out to sales prospects and decision-makers in the textile industry across the globe.
Register for free now to build your own network of global textile companies on BizVibe