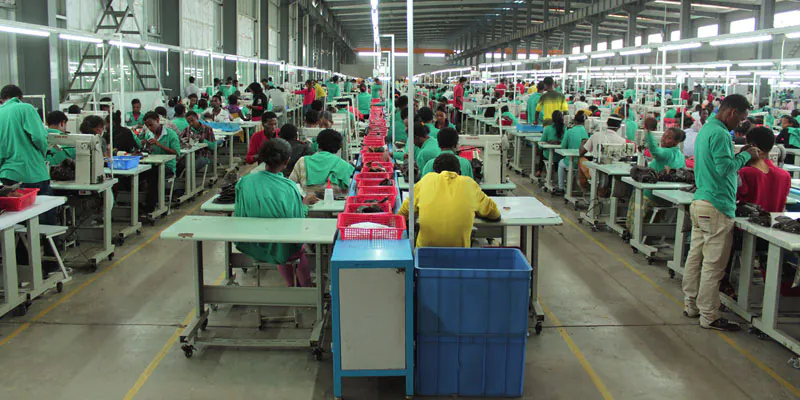 Ethiopia's textile and apparel industry has experienced major development over recent years, mainly driven by country's wide availability of raw materials, cheap labour, low energy costa, and many bilateral trade agreements with the world's key markets. The recent surge in Ethiopia's textile and apparel production and export in the global market shows that the East African country has huge potential to become one of a leading textile and apparel hubs in Africa.
With over 80 years of development, Ethiopia's textile and apparel industry has transformed from one of the country's least developed sectors to today's fully integrated industry and value chain with a significant contribution to the nation's GDP. Meanwhile, the government of Ethiopia has also been taking actions to encourage investment in this sector and has created various incentives to support the industry.
According to the Ethiopian Textile Industry Development Institute (ETIDI), Ethiopia's textile industry obtained about $41 million worth of exports in the 2015 / 2016 fiscal year. the textile and garment exports from Ethiopia have increased substantially over the last decade. The Ethiopian government has set the sector as a focus for the Growth and Transformation Plan II (2015-2020), aiming to boost exports to one billion USD by 2020, and to create up to 350,000 jobs in the sector. Currently, Ethiopia has five major public textile factories producing mostly work-wear garments for the domestic market, while numerous privately-owned factories produce shirts, suits, work clothes and uniforms for national and foreign markets.
One of the biggest sources of competition in Ethiopia's textile and apparel industry is low labour cost. According the report from Deutsche Welle, entry-level salaries for workers in Ethiopia's textile industry range from $35 to $40 per month, lower than Bangladesh's minimum wage of $68 per month and far below the average wage of $500 in the Chinese textile sector. In fact, Ethiopia's high rate of unemployment means that workers are often forced to accept the low wages.
Another basis to support the full cycle of textile business opportunities and the enormous growth potential for the textile and apparel industry is domestic production of cotton. According to the Ethiopian government, more than 50,000 hectares of cotton planted area, mainly in the Awash Valley, is under cultivation, while an additional 45,000 hectares of high-quality cotton is cultivated by small-scale farmers. The production of cotton in Ethiopia is well integrated into its textile and garment productions.
Moreover, preferential policies such as the Africa Growth and Opportunity Act (AGOA), Common Markets of East Africa (COMESA) and other bilateral trade agreements with Western countries also make Ethiopia one of the most attractive textile and garment markets for foreign investments. Major international companies such as H&M, Tesco, Gap, Belk, and Walmart are now manufacturing or sourcing textile and apparel products from the country.
Thousands of world's leading textile companies can be in your contact list if you join BizVibe today! Whether you are looking for reliable suppliers, top textile manufacturers, wholesalers and potential customers in over 70 major countries, or benchmarking what your competitors are buying and which suppliers they're using, BizVibe can help you connect with sales prospects in the textile industry across the globe.
Register for free now to build your own network of global textile companies on BizVibe