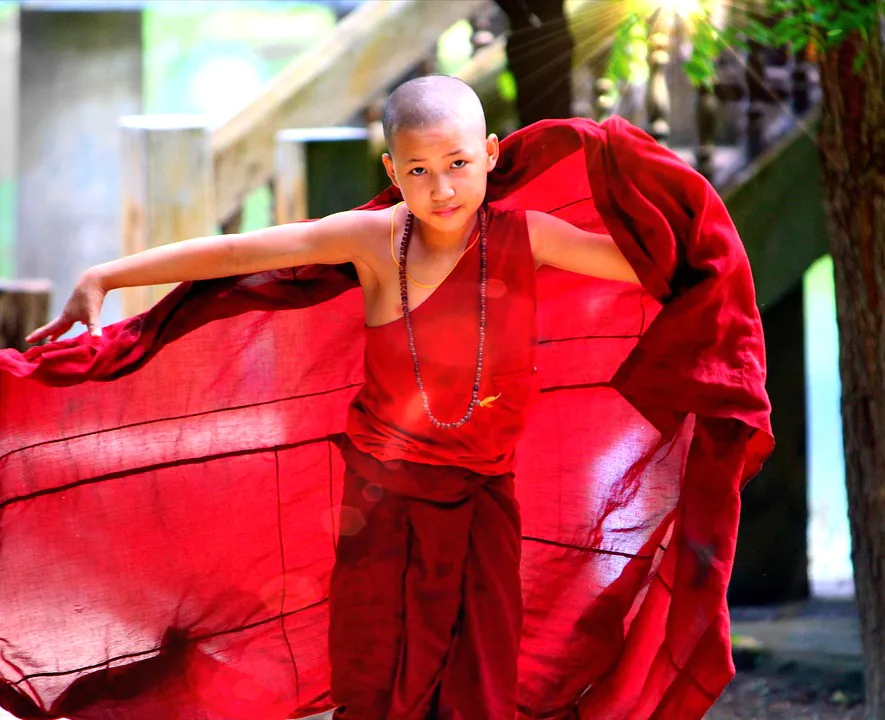 In the 1990s, sanctions imposed on Myanmar (formerly known as Burma) by the EU and the US badly hurt the economy and caused substantial losses of jobs and profits in the textile and fabric industry. However, following Myanmar's political reform and efforts towards democracy, the industry has the opportunity to recover from decades of stagnation and under-development to flourish once again.
When these sanctions were put in place, the textile and apparel industry in Myanmar was very badly affected. Over 300 textile manufacturing companies in Myanmar were forced to close their factories and shut down their businesses, and a great number of workers (approximately 20,000 per factory) in the textile and apparel industry lost their jobs.
In 2013, the European Union lifted all of the economic sanctions that it had imposed on Myanmar since 1991, and in 2016, the US announced that it would lift the economic sanctions it had imposed on Myanmar since the late 1990s. These actions have given the economy in Myanmar a boost and will lead to a significant increase in exports. They are also expected to change the current import-intensive nature of the textile and apparel industry.
Currently, Japan and Korea were Myanmar's major export partners, accounting for approximately 70%, collectively, of total textile and apparel exports. Myanmar also exports goods from this industry to South Korea, Brazil, Argentina, Turkey, and South Africa. Prior to the sanctions, the US was one of Myanmar's largest export partners, accounting for more than a quarter of the country's textile exports. Without these sanctions, Myanmar will have the opportunity to establish strong trade partnerships with countries in the EU as well as with the US, which will greatly benefit its textile export business.
Additionally, the US is expected to grant Myanmar GSP benefits in the near future—something that Myanmar has been trying to obtain since 2013—which will create even more opportunities for Myanmar's textile and apparel industry to grow. Myanmar currently has GSP benefits from the EU.
As of early 2016, there were approximately only 200 textile and apparel factories left in Myanmar—however, over the last year, more than 15 foreign companies have entered the textile and apparel market in Myanmar, and many more are expected to follow. This is largely because Myanmar has the lowest monthly minimum wage of all ASEAN countries, with workers being paid a minimum of approximately USD 67 a month for a six-day work week. Comparatively, in China, which is home to the greatest number of textile producers in the world, the minimum wage is roughly USD 146 per month. The low wages, combined with a vast workforce and low production costs, is driving more and more companies to outsource their garment production and textile production factories to Myanmar. This will create jobs and many opportunities for market growth.
Currently, the industry consists mostly of SMEs that do not have the financial resources to secure a loan. In late December 2016, the World Bank's Board of Executive Directors approved a credit of $100 million to support Myanmar in reforming state-owned banks and improving the access of families and small and medium businesses to financial services. This is expected to further boost the economy and improve the financial sector, likely attracting more consumers and foreign businesses to invest and do business in the textile and apparel industry in Myanmar. Improved access to credit will also assist textile producers in acquiring advanced machinery and technology, retaining and attracting a skilled workforce, and establishing new factories and businesses. This will result in increased garment production, increased textile exports, and a strengthened industry overall.
As a whole, the future of Myanmar's textile and apparel industry is decidedly positive. Myanmar is an investor-friendly country with a vast skilled and low-cost workforce. Its low wages and production costs make it a prime destination for textile and apparel companies to outsource their business, and the changing political climate and improved relations between Myanmar and other countries will give the garment industry the boost it needs to fully recover.
Due to the growing competition in both global and domestic markets, businesses are using networking websites like BizVibe's textile industry section to find quality business partners. So whether you are looking for importers, exporters or manufactures there is a place for you to start on BizVibe.