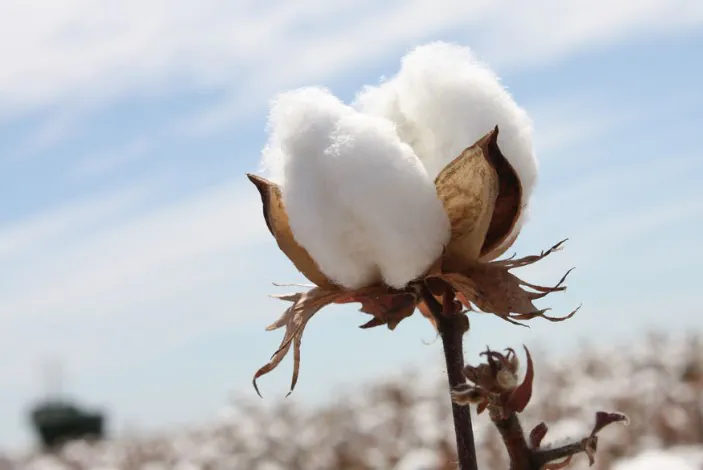 Cotton imports continue to rise in Vietnam as the country's textile and apparel industry grows and demand for cotton yarn increases, particularly from China. Vietnam's cotton consumption has been increasing by an average of 22% for the past five years. The country is the world's fifth-largest garment exporter, and textiles and garments is the country's second-highest earning sector. The trade ministry expects the segment's exports to soar by 36% in 2016, to reach a total of USD 31 billion.
While Vietnam does produce its own cotton, this production is not nearly enough to meet present demand, and it is estimated that the amount will fall over the course of the next few years despite an increase in exports of cotton products. There are many factors contributing to this decline, both internal and external.
Vietnam's falling cotton production
The international price of cotton has been dropping, and cotton production costs in Vietnam have not been able to compete. Additionally, other cash crops such as cassava, cashew, coffee, and corn are vying for farm space, and are more profitable than cotton. The country's government is providing fewer incentives to cotton growers, making profits less certain. It is estimated that the cotton planted area will fall under 1,000 hectares in the near future.
In terms of external factors, the USDA has reported that cotton consumption has fallen in the US but production has risen. The US has been Vietnam's biggest supplier of raw cotton for several years now, and this cotton surplus could cause prices to further decrease, giving Vietnam more incentive to import. Similarly, China is importing less raw cotton than before, contributing to this surplus.
Vietnam's chief suppliers of cotton, aside from the US, are currently India, Brazil, Australia and Cote d'Ivoire. Together, these five countries make up roughly 70%-80% of Vietnam's cotton imports.
Cotton product exports on the rise
There has been some concern that China would ramp up its own cotton production to meet its growing need for materials for the finished textile products it manufactures, lessening its demand for Vietnam's cotton products. However, as more and more Chinese people move to cities and the population becomes more concentrated in urban areas, it becomes more difficult for the country to find enough workers to meet its agricultural needs. China therefore depends on yarn from Vietnam.
Currently, Vietnam exports roughly 65% of the yarn (cotton and other) it produces. China, Turkey, and South Korea are the largest buyers of this yarn. Export volume of yarn rose 12% in 2015, totaling 961,777 tons. Out of this, 498,100 tons went to China, which was an increase of 26% over the previous year.
The future looks strong for Vietnam's textile and apparel industry. There have been a number of investments both from within the country and from abroad to improve manufacturing processes such as spinning, weaving, and dyeing. Vietnam is also a part of several free trade agreements that are creating more opportunities for its industries. These agreements include the Trans-Pacific Partnership (TPP), the Free Trade Agreement with the EU, and the Vietnam – Korea Free Trade Agreement.
While Vietnam's cotton production may be falling, the country's position in the global cotton industry appears to be under little threat. It relies heavily on imports to sustain its production, but current prices and trade agreements mean that it should have little concern in that area for the time being. As the textile and garment markets in China and nearby Asian countries remain strong, Vietnam's cotton exports will continue to rise for the next several years.
Thousands of Vietnam's leading textile companies can be in your contact list if you register to join BizVibe today! Whether you are looking reliable suppliers, top textile manufacturers, wholesalers and potential customers in over 90 major countries, or finding out what your competitors are buying and which suppliers they're using, BizVibe can help you reach out to sales prospects and decision-makers in the textile industry across the globe.
Register for free now to build your own network of global textile companies on BizVibe