The automotive industry in Canada has witnessed stable growth over the last few decades, which is culminating in an even stronger performing auto parts industry in terms of auto parts exports and auto parts manufacturing in Canada. Both revenue and industrial value added (IVA) in Canada's auto parts industry is expected to increase further in the near future, retaining Canada's leading position as one of the world's top auto parts manufacturing countries and largest auto parts exporters.
As the global auto parts market continues to thrive, Canada's auto parts industry is also expected to boom. BizVibe's platform helps buyers and sellers identify new product sourcing opportunities with the best manufacturing experts in the industry. The business networking platform is targeted towards companies that want to simplify the complex and tedious B2B networking process. Buy and sell faster, generate better leads, and reach leading auto parts manufacturers in Canada.
---
Grow Your Business Network: Connect with the Top Auto Parts Suppliers in Canada
---
Growth of Canadian Automotive Parts Market
The stable growth of Canada's auto parts industry relies heavily on the country's booming automotive market. Canada is now the second largest automotive producer and second largest auto market in North America. In 2016, Canada produced over 2.3 million vehicles, ranking as the world's 9th largest automobile manufacturing country. The growing production in Canada's automotive industry means that more automakers will need to order from upstream suppliers such as Canadian auto parts manufacturers and suppliers.
Meanwhile, strong automotive sales, both domestically and in the United States, has also boosted the demand for auto parts. Therefore, according to a recent report from IBIS, the total contribution of Canada's auto parts industry to its national economy is expected to increase at an annualized rate of 3.2% by 2022, while the Canadian GDP is expected to grow at an annual rate of 1.8% during the same period.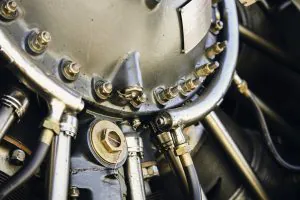 How Auto Parts Manufacturing in Canada Is Growing
Currently, Canada's auto parts industry is comprised of well-known Canadian companies and foreign-owned firms with a global footprint and a diverse group of Canadian and foreign-owned SMEs, according to a recent study from APRC (The Automotive Policy Research Centre). In 2015, Canadian-owned auto parts firms accounted for over half of all employment in this sector. In contrast, Japanese-owned firms accounted for over 18% of auto parts industry employment, and US-owned firms accounted for 13%.
The demand for Canadian made cars and auto parts is increasing steadily in both the domestic and international markets. Nowadays, Canadian made cars account for 1 in of every 5 cars sold in Canada. Car production and manufacturing is also rising in major Canadian auto-producing provinces, especially in Ontario and Quebec. The success of auto parts manufacturers in Canada is expected to raise the country's status in the global market in the near future.
Canada's leading position in the global auto parts market has also attracted a significant number of buyers and traders from all over the world. To help your auto business stay at the peak of the industry, BizVibe provides the best way to source products and make business deals with the top auto parts manufacturers in Canada. Get ahead of the competition and network with global influencers in a thriving market today.